Compact Holster with UltiClip for FNS™ 9
These are cost effective high quality Kydex holsters. They come with UltiClip ambidextrous clip mounting. We are proud to offer these for our customers looking for a full holster that allows for fast access and easy re-holster of the pistol and won't wear your finish like leather or absorb odors after being sweat on.
Now available in Color! We're offering our original Black and six new choices: EMT Red, Tiffany Blue, FDE Tan, Coyote Brown, Purple, and Neon Pink. The color holster pics show the actual color of the Kydex displayed behind the black holster. These will be replaced shortly with the actual holster in each color.
Comes equipped with adjustable tension so you can dial in the holster to your liking.
Now available, upgrade to UltiClip XL for an additional $5.00. Comes standard with the Ulticlip 3 which accommodates a 1/4" max thickness for use as a Holster Clip. The Ulticlip XL accommodates a 1.5" max belt width for use as a Belt Clip and a 3/8" max thickness for use as a Holster Clip.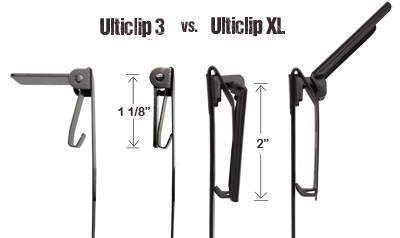 Fits FNH® USA FNS™ 9 Pistols
Will Not fit FNS™ 40 or FNX Pistols.
UPC:
636757904881
Brand:
Galloway Precision
SKU:
GP-CH-FNS-BLK